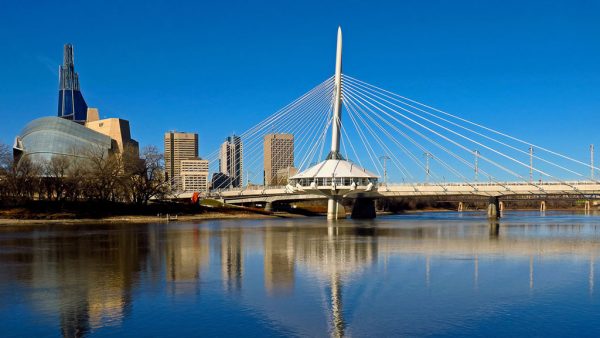 We can incorporate a named corporation in Manitoba within 10 to 12 business days. Expedited services within 1 to 2 business days are available for an additional fee. Numbered corporations (no name) can be incorporated within 2 business hours.
Incorporation in Manitoba protects you against personal liability for business debts and obligations. You would be also able to open an office or other permanent establishment in Manitoba.
To incorporate please select a package below, complete and submit our order form online.
Manitoba Incorporation Packages
Basic

Enhanced

Complete

Mandatory Services

Certificate of Incorporation

Articles of Incorporation

Manitoba Government Fee

Electronic filing the incorporation documents with the appropriate government department

Monitoring and information support of the incorporation process

Optional Services

Unlimited Corporate Support

By-Law

Directors and Shareholders Organizational Resolutions issuing shares, electing directors, appointing officers, confirming By-Law, etc.

Registers & Ledgers

Shares Certificates
One per Shareholder

(Qty 10)
Attaché Case with Corporate Name engraved on brass plate

Corporate Embosser

Shipping

Via email in PDF format

Courier Delivery
$35
Package Cost*
$99.00
$235.00
$395.00
Electronic Filing Fee*
$99.00
$99.00
$99.00
Government Fee
$350.00
$350.00
$350.00

Total, *GST Extra

$548.00

$684.00

$879.00
You will receive the Certificate and Articles of Incorporation in PDF format via email. Upon receiving these documents your corporation is ready for business and able to open a corporate bank account.
The following additional services are available with each package:
Import/Export Account Registration
Incorporation in Manitoba is recommended when your businesses permanent establishments are located in Manitoba. For example, you are planning to open a retail store in Manitoba and your corporate office is in Manitoba. Please be advised that each Manitoba Corporation may conduct business with customers located within Canada and outside of Canada.
If you are planning to open permanent establishments in Manitoba and other provinces, you should consider a Federal Incorporation. Please be advised that each Federal Corporation is required to extra-provincially register their Federal Corporation in the province where it opens a permanent establishment.
Important Notice:
If you need to discuss your personal situation with a lawyer, chartered accountant or tax advisor, our company is able to refer you to a professional who is authorized to practice in Manitoba.