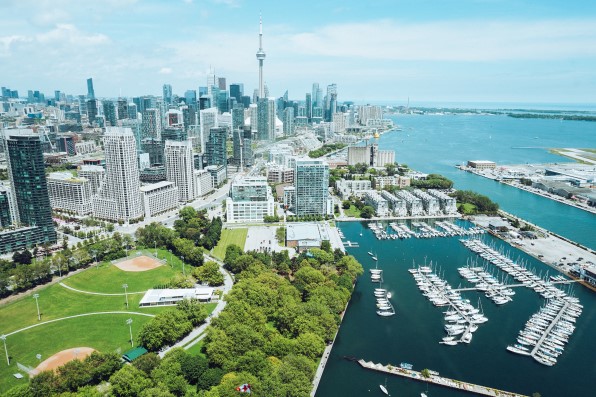 Ontario Corporation
for Non-Residents
According to the Business Corporations Act of the Province of Ontario, there is no requirement for a Canadian resident to be appointed as a director. Therefore, non-Canadian residents are able to incorporate a company in Ontario.
If you would like to conduct your business through a highly prestigious and widely recognizable Canadian legal entity, purchase property in Canada or are planning a business immigration to Canada , formation of an Ontario corporation would be an excellent choice.
The following documents and services are included in the Ontario Corporation Package for Non-Residents:
Registered office address in Ontario for the first year

Certificate of Incorporation

Articles of Incorporation

Filing the Form 1 Initial Return within 60 days of Incorporation

Directors and Shareholders Organizational Resolutions

Share Certificate issued to each shareholder

All documents emailed in PDF Format
The package will provide all required and standard documents for opening a corporate bank account and to start your business in Canada.
If you are planning to immigrate to Canada as a business immigrant, the incorporation of an Ontario corporation may facilitate immigration to Canada .
Our company supports all Ontario corporations incorporated for non-residents by providing the registered office address, filing of the annual return with the Ontario ministry, filing of changes to corporate information as well as accounting services such as preparation of the annual income tax return.
Advantages of an Ontario Corporation
Highly prestigious Canadian legal entity

No restrictions on the residency of directors, officers and shareholders

Ability to be a one-man corporation, when one individual is a sole shareholder, director, president, secretary and treasurer of the corporation

No requirements of a minimum authorized capital. Corporation is authorized to issue any number of common shares without par value

No restrictions on issued capital. Corporation is able to issue any number of shares for any consideration

No withholding tax on directors fees and salaries paid to non-resident directors, officers and employees, when they work outside of Canada

Corporations pay corporate income tax on net profit. All business expenses are deducted before taxes
Information about Ontario Corporations